Irrigation systems are no longer a luxury item for commercial businesses. Over the past decade, technology and production have created an environment where residential irrigation systems have become affordable, and are even considered a cost saving investment into your property.
We take a calculated approach to install irrigation. Our landscape designer provides us an educated design to ensure that the irrigation system is installed correctly using the exact amount of sprinkler heads required, and taking into account high and low areas on your property to prevent dry spots or pools of water. We also ensure appropriate water delivery at specific intervals reducing waste. The idea is to maximize efficiency by delivering the exact amount of water at the appropriate time during the day. This will provide a reduction in your water bills and maintain a healthier lawn.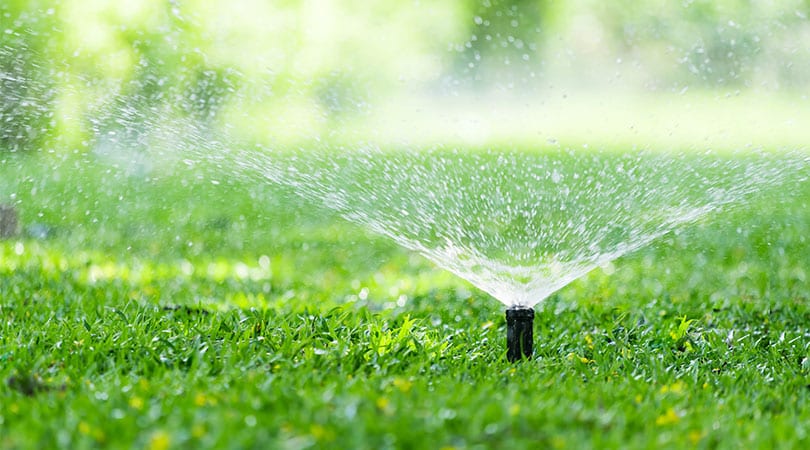 Irrigation systems can go beyond nourishing your lawn. A well designed irrigation system can provide inground sprinklers to your gardens. Protecting your plants with a regimented watering routine will greatly reduce the risk of overwatering and maximizing yield if you are growing vegetables. Being able to water both lawn and plants are the most efficient times during the day without interrupting your already busy schedule.
Expert landscapers know how important it is to install a calculated irrigation system. Our focus is to maximize efficiency. With such complex variables, we always recommend going with a professional team to install irrigation systems and provide proper recommendations as to which system will work best for your property vision.